Fastest DNS Server In Pakistan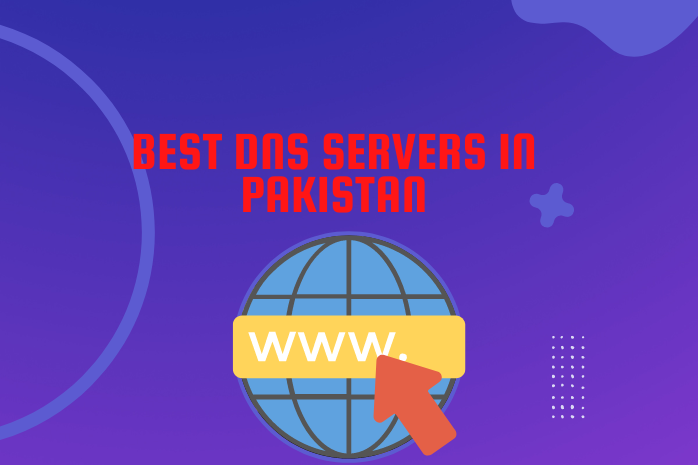 Selecting the best and fastest DNS server in Pakistan can be challenging because there are so many options. It would be beneficial to pick a dedicated DNS server that provides quick responses and supports all protocols to make the most of it. In addition, look for a service that offers data security features like malware protection and encryption. When browsing the internet in Pakistan, it is best to use the DNS server closest to you.
What is DNS
A DNS is a domain name system that plays an important role on the internet. communicate between computers; domain names are translated into IP addresses. Page loading times can be reduced, downtime can be prevented, and web performance can be enhanced with an efficient DNS server.
The Best DNS Server can provide several benefits, including:
Faster Web Browsing: Fast DNS servers allow domain names to be resolved to IP addresses quickly, resulting in faster website loading times.
Increased Reliability: When using multiple DNS servers, a good DNS server assures that your website will continue to be accessible even if one server is down.
Improved Security: In addition to blocking malicious websites, your Best DNS server can help protect your computer from phishing attacks and other cyber threats.
Enhanced Privacy: Good DNS servers offer additional privacy features such as DNS-over-HTTPS (DoH) and DNS-over-TLS (DoT) of their DNS queries which ensure that DNS queries cannot be intercepted or tampered with.
Best DNS Servers For Pakistan In Gaming
DNS servers also play an important role in gaming. Good DNS servers provide lower pings and a smooth gaming experience. If you are gaming in Pakistan, go for the nearest Pakistani DNS server for a smooth gaming experience.
Many different DNS servers are great for gaming, depending on your needs.
A few well-liked choices are:
Cloudflare's 1.1.1.1
Google's 8.8.8.8 And 8.8.4.4 
Quad9's 9.9.9.9
They provide low latency, reliability, speed, and security, making them ideal for gaming. Also, consider OpenNIC servers, which are open-source and offer a wide variety of features.
Finding DNS Server:
In case you need help finding DNS servers, you can check with your domain provider, as they will be able to advise you. Or To find any domain's DNS, use any domain search DNS lookup tool. I hope that helps!
Fastest DNS Servers IN Pakistan
Here is The List of the Best And Fastest DNS Servers In Pakistan:
IP Address
Location
AS Number
Status
Reliability
103.53.46.66
static-66-46-53-103.ebonenet.com
Karachi
58895
Ebone Network PVT. Limited
Valid 99%
72.255.1.128
Lahore
9541
Cyber Internet Services Pvt Ltd.
Valid 86%
103.134.0.1
Sialkot
138590
Prime Networks
Valid 100%
202.69.60.254
Islamabad
23750
GERRY'S INFORMATION TECHNOLOGY PVT LTD.
valid DNSSEC
Valid   99%
FAQs
How To Change DNS in Windows?
Open the Windows Control Panel.
Network and Internet>Network and Sharing Center > Change adapter settings.
Click On your internet, whether it's wifi or LAN 
Go to Advanced > Internet Protocol Version 4 (TCP/IPv4)
Change your DNS and press Ok
Which Server is Best For Pubg in Pakistan?
Choose the server with the lowest ping out of the numerous PubG (in-game) servers available. The best pubg servers in Pakistan are almost certainly Asian ones. To get the best ping in pubg, Use Cloudflare DNS